A unique and accessible event space.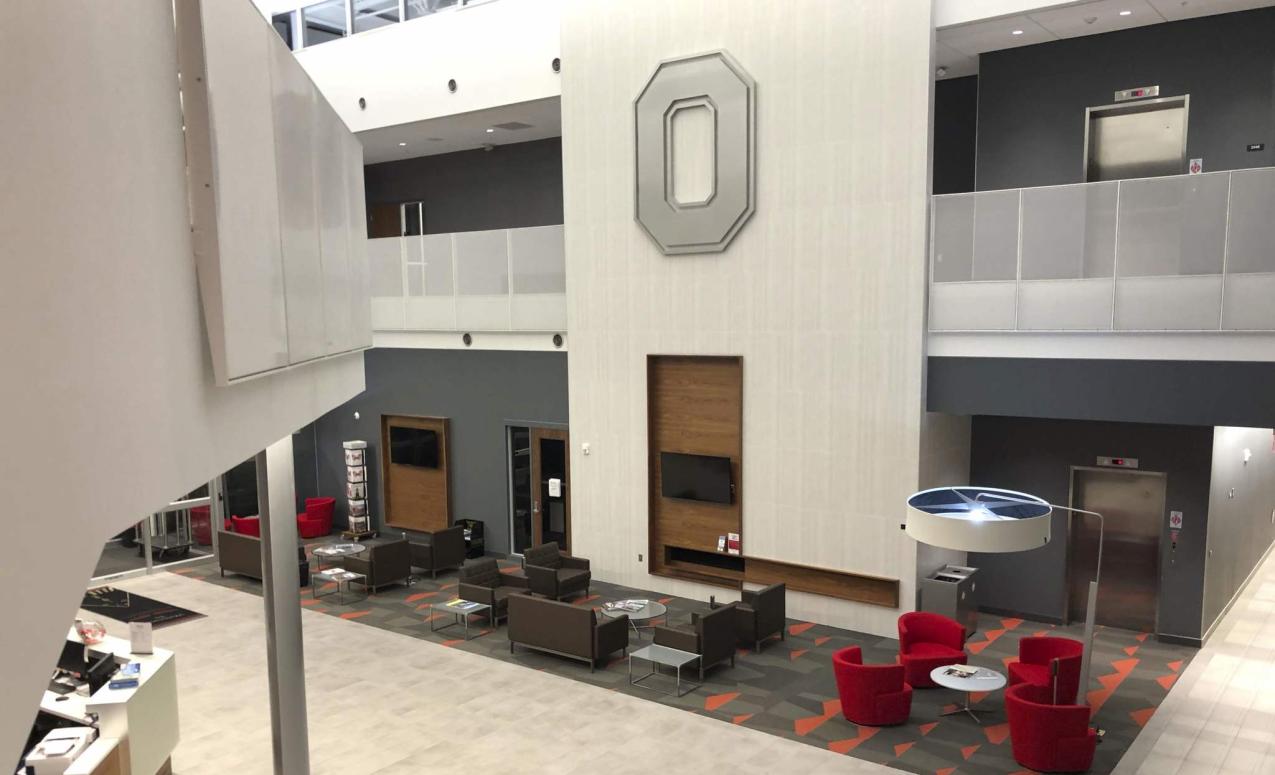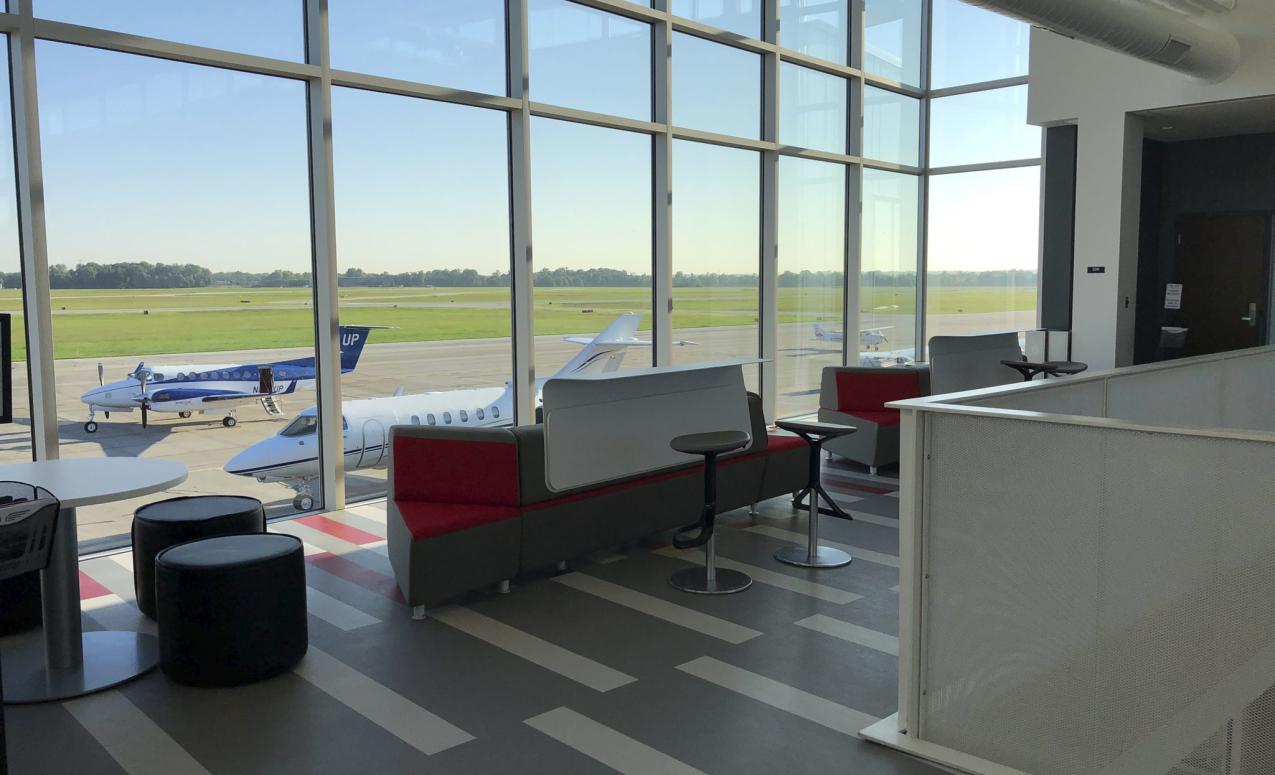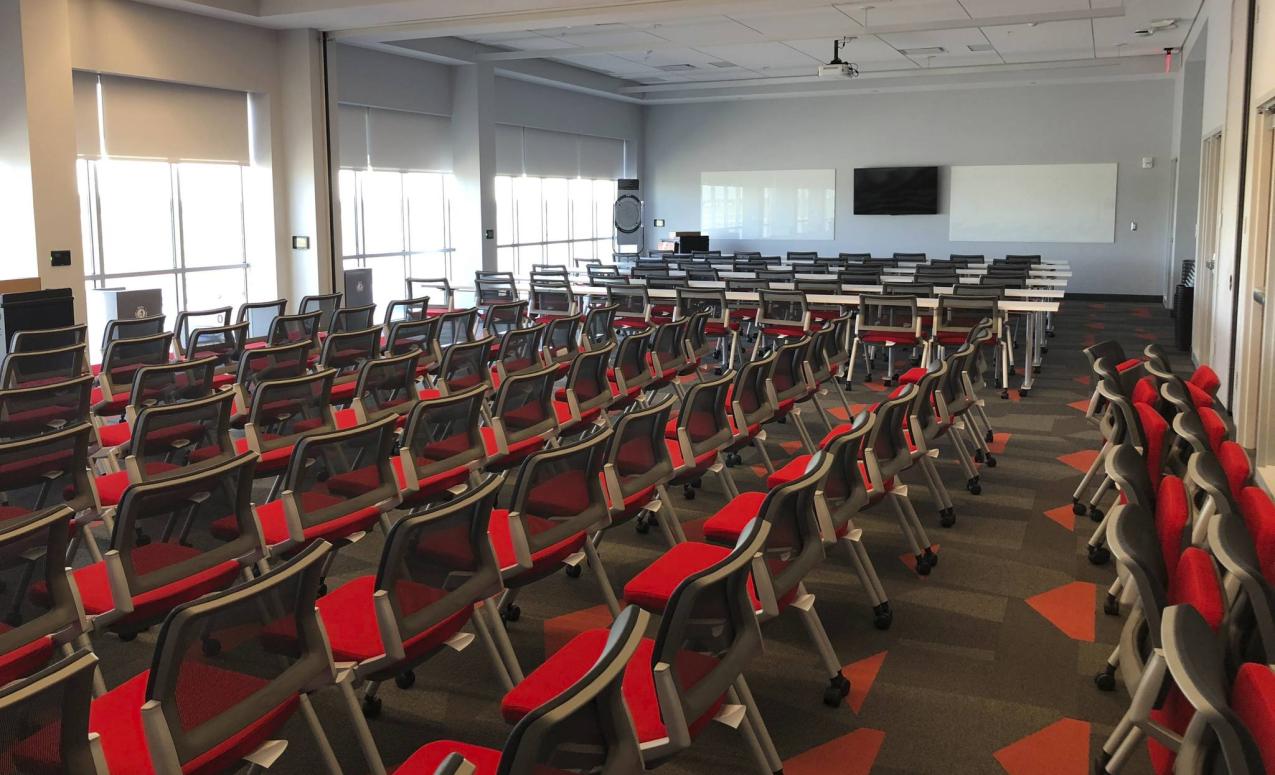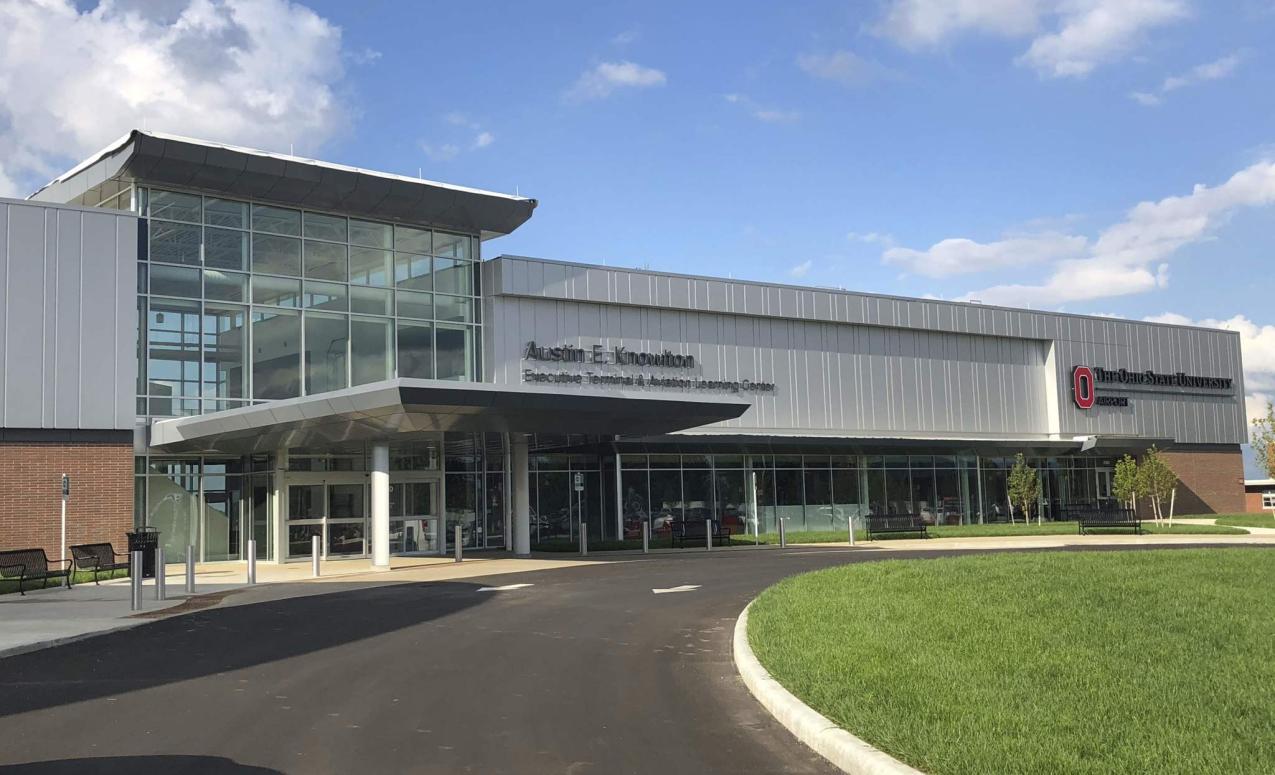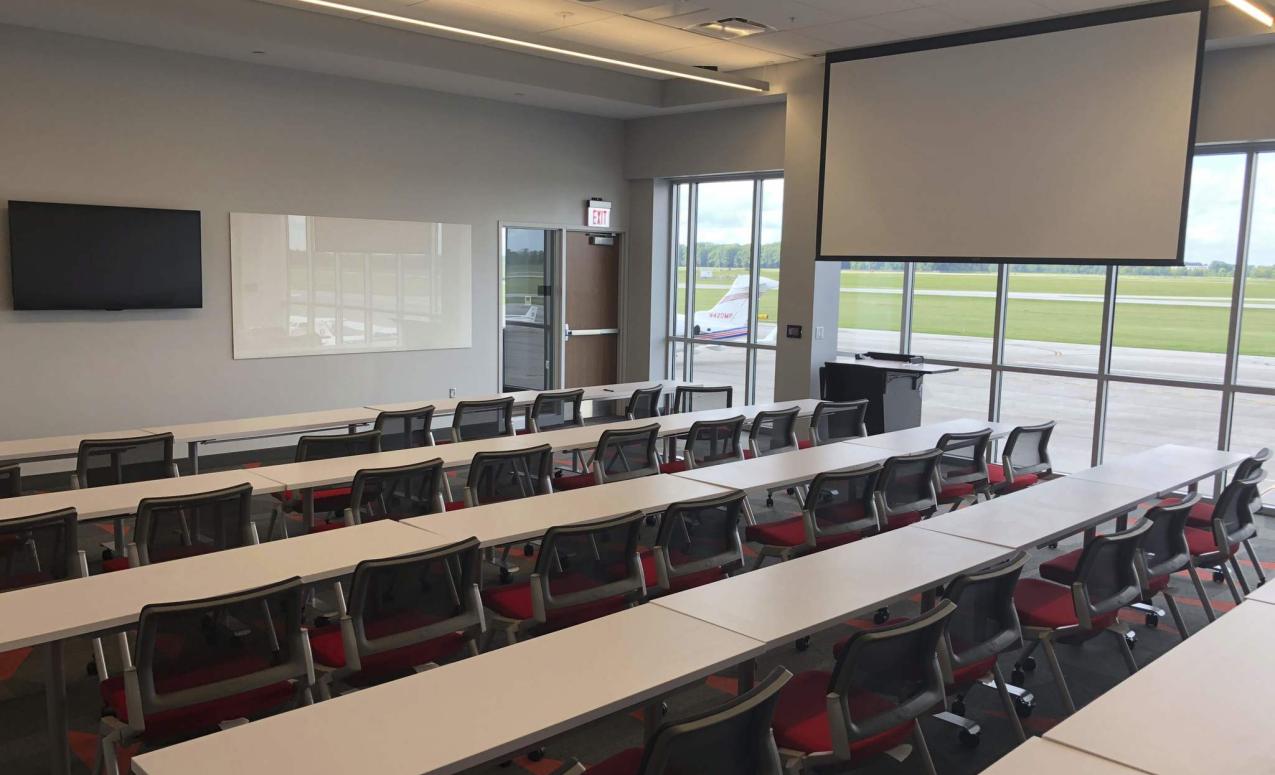 Welcome to one of the more unique event spaces in northwest Columbus—The new Austin E. Knowlton Executive Terminal and Aviation Learning Center at The Ohio State University Airport. The Knowlton Flight Center boasts facilities to serve groups as small as six and as large as 150. The highlight of most rooms is a full view of Ohio's third busiest airfield. The Knowlton Flight Center is easily accessible to all attendees, whether they are driving or flying in.
Features
Over 18,000 square feet of flexible event space
Classroom and Conference Center seats up to 150 and has a full 180° view of the aircraft ramp and runways
Full audio-visual capabilities
Complimentary Wi-Fi
Easy access off I-270 and SR 315, fully accessible to general aviation aircraft
Complimentary on-site parking
Within minutes of the Ohio State campus, downtown Columbus and the northwest suburbs
Services
The Ohio State University Airport has a professional staff to assist with both your aircraft and non-aircraft needs, including catering, ground transportation and hotels. Tours of the airport may be available upon special request.
Dining and catering
The University Airport has identified University Catering as the preferred caterer for events taking place in its meeting and event space. Alternative caterers are permitted to service events at the airport at the discretion of the rental group. Off-site dining, from casual to elegant, is available within minutes of the airport.
Over 18,000 square feet of flexible event space
Classroom and Conference Center seats up to 150 and has a full 180° view of the aircraft ramp and runways
Full audio-visual capabilities
Complimentary Wi-Fi
Easy access off I-270 and SR 315, fully accessible to general aviation aircraft
Complimentary on-site parking
Within minutes of the Ohio State campus, downtown Columbus, and the northwest suburbs
Contact information for venue