15 different locations featuring a broad range of athletic pursuits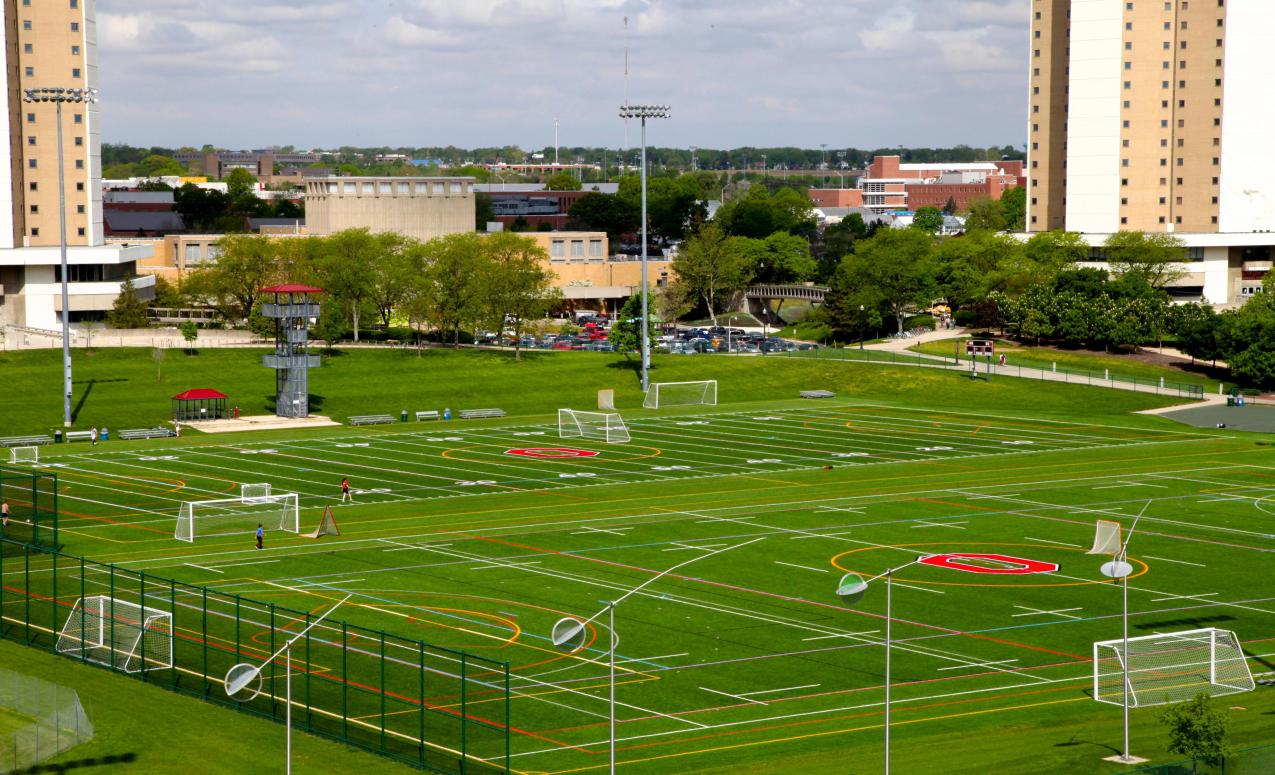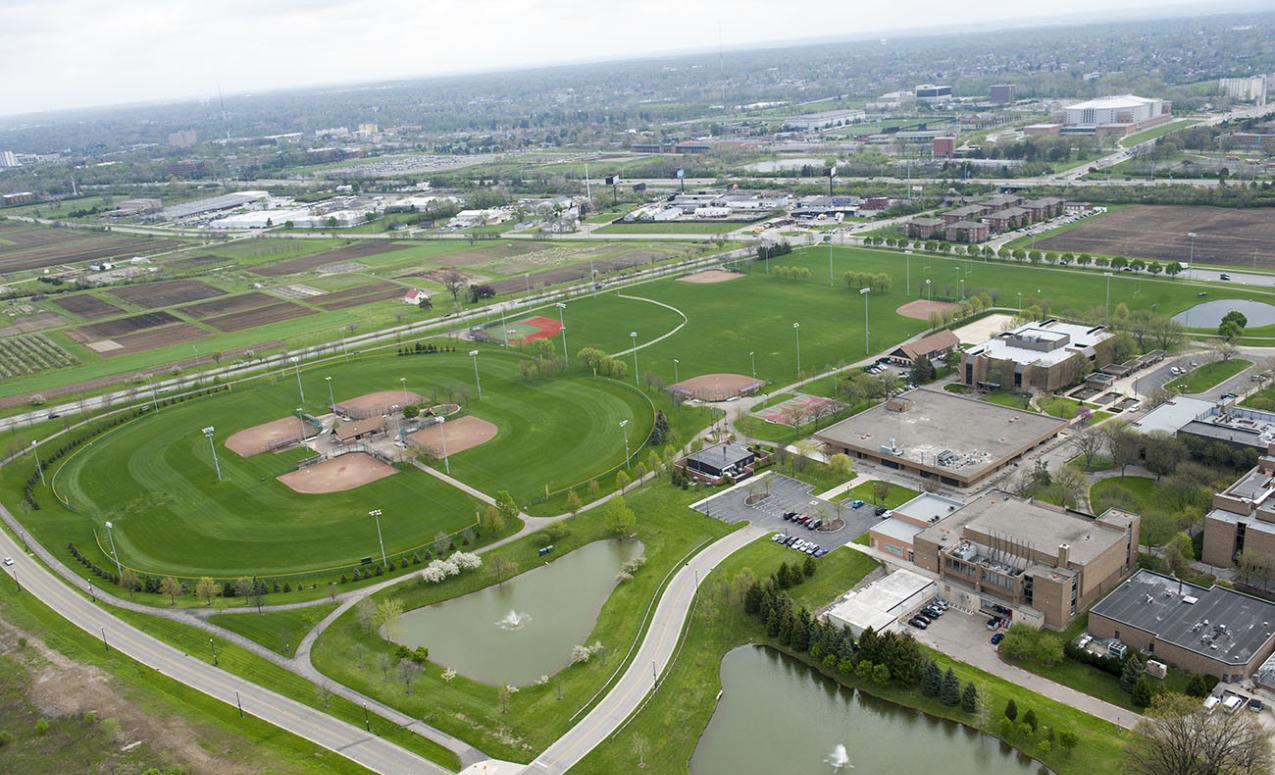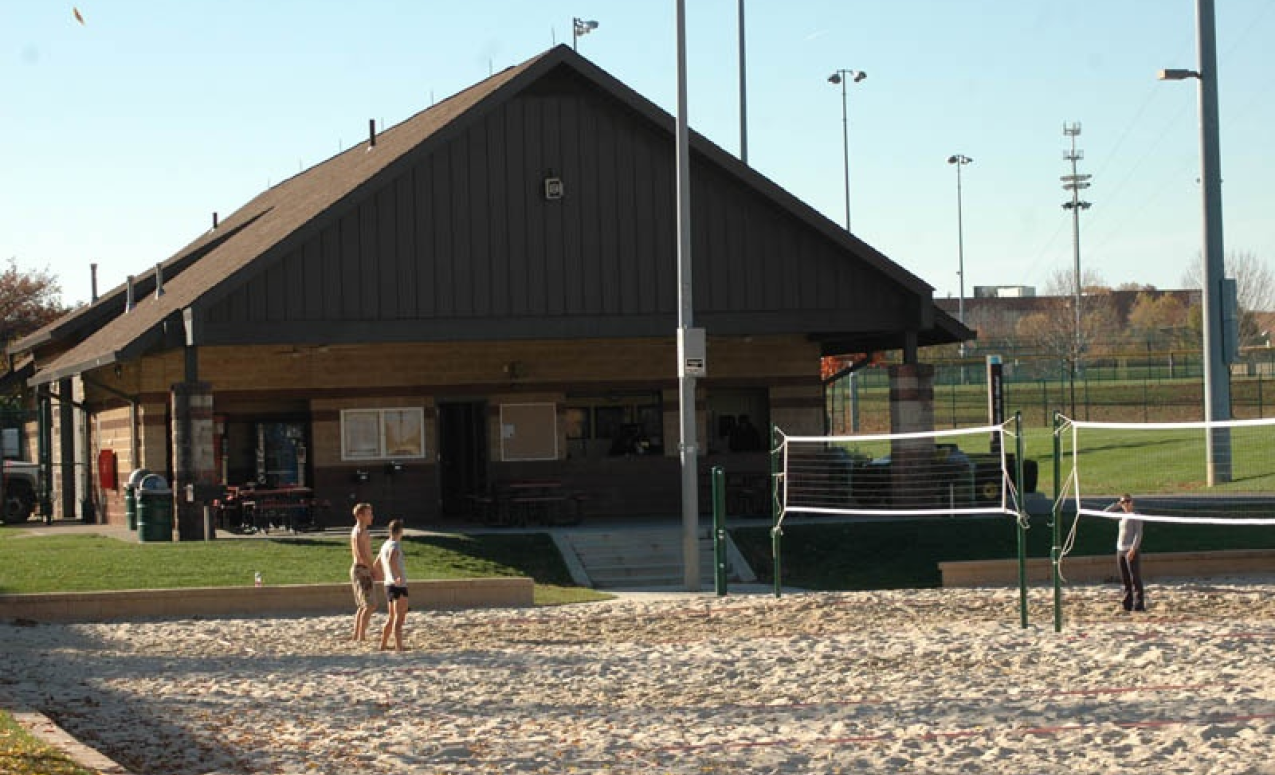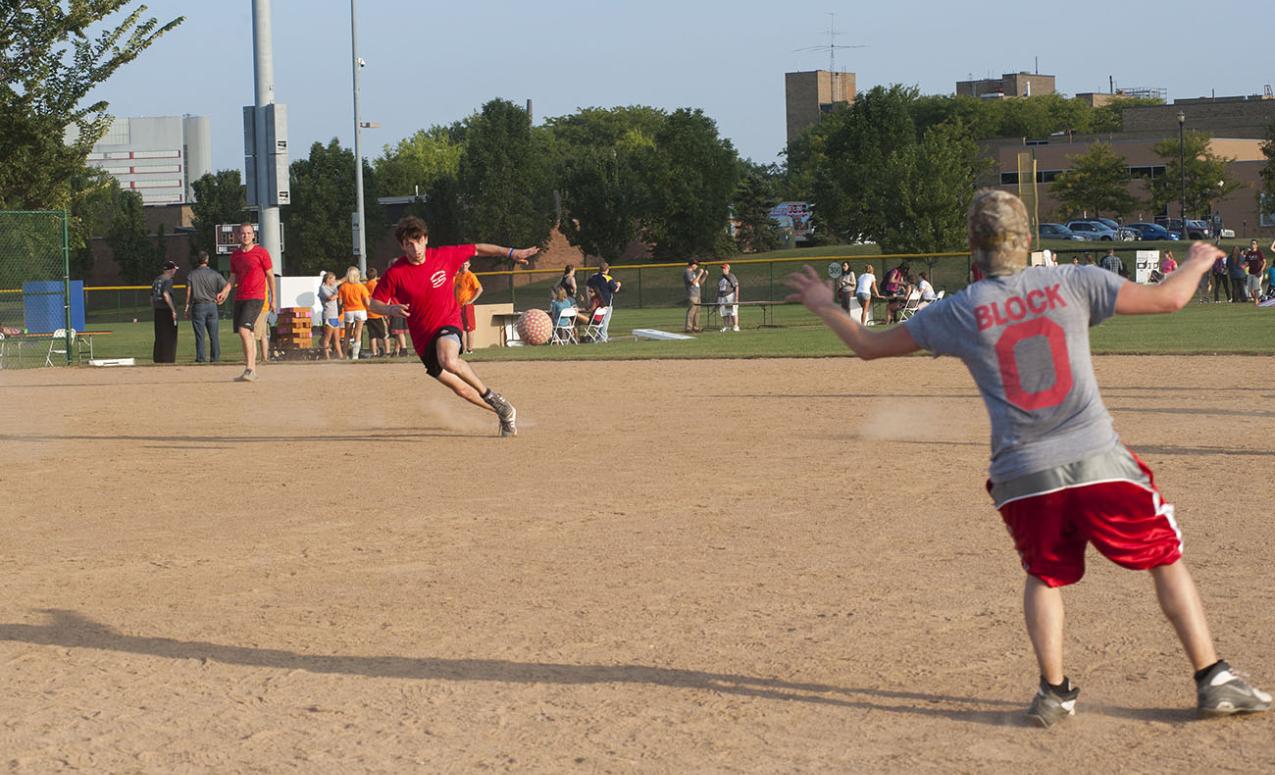 In addition to outdoor areas available at individual Student Life facilities, Ohio State's Department of Recreational Sports manages more than 60 acres of outdoor recreation and event space. Most of the outdoor facilities are open during spring, summer and fall, while artificial turf spaces remain open during winter. Outdoor recreation areas are kept in top shape through the work of a team of full-time staff from facility operations and development, in partnership with Rec Sports professional and student staff members. Multiple recreation locations feature a range of options including basketball, softball, disc golf, jogging path, sand volleyball, tennis and roller hockey. Ideal for athletic competitions, team-building exercises and informal gatherings, Recreational Sports' outdoor facilities are designed to accommodate a diverse array of outdoor events and activities.
Features
Fred Beekman Park, featuring award-winning landscape design and provisions for softball, baseball, flag football, and rugby on 43 scenic acres in the heart of Columbus
Coffey Road Park, offering a centrally located field space for a variety of sports
Lincoln Tower Park, featuring an artificial multi-sport turf surface and 16 tennis courts, conveniently located within walking distance to most of campus
West Campus 18-hole disc golf course (not available for reservation)
Picnic shelters
Children's play area
Services
Because outdoor events may call for special accommodations, the Recreational Sports team is ready to respond to client requests. Services and amenities include event equipment, provi­sions for water and restrooms, athletic equipment rental and event staffing.
Dining and catering
Full service catering options are available through University Catering.
Student requests
Student outdoor space requests need to be done through the Buckeye Event Network (BEN).
Faculty, staff and outside entity requests
Faculty, staff and outside entity outdoor space requests need to contact the Registrar Office.
Outdoor event facility
Nearby parking
Contact information for venue
Outdoor Recreation Facilities
337 Annie and John Glenn Ave. (RPAC office)
Columbus, OH 43210
Visit website
Phone: 614-292-6481
Fax: 614-292-4105