Auditorium, theater and performance spaces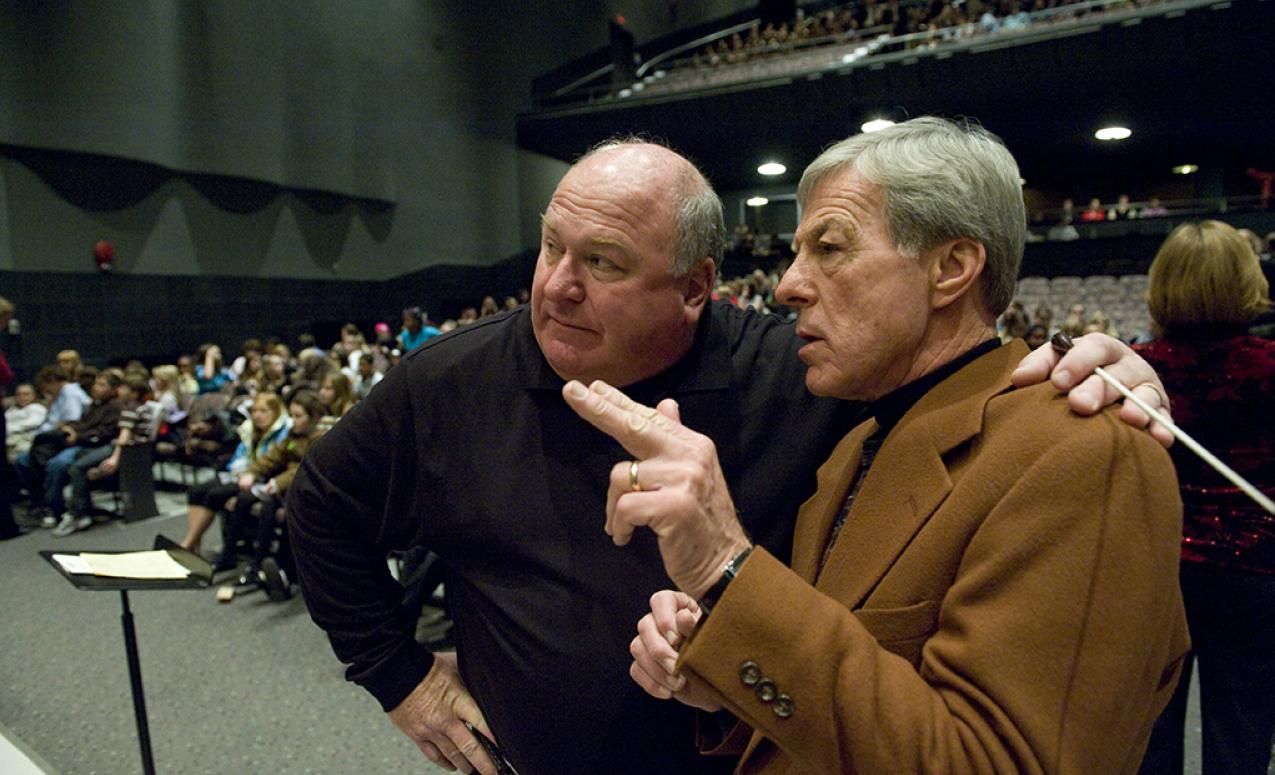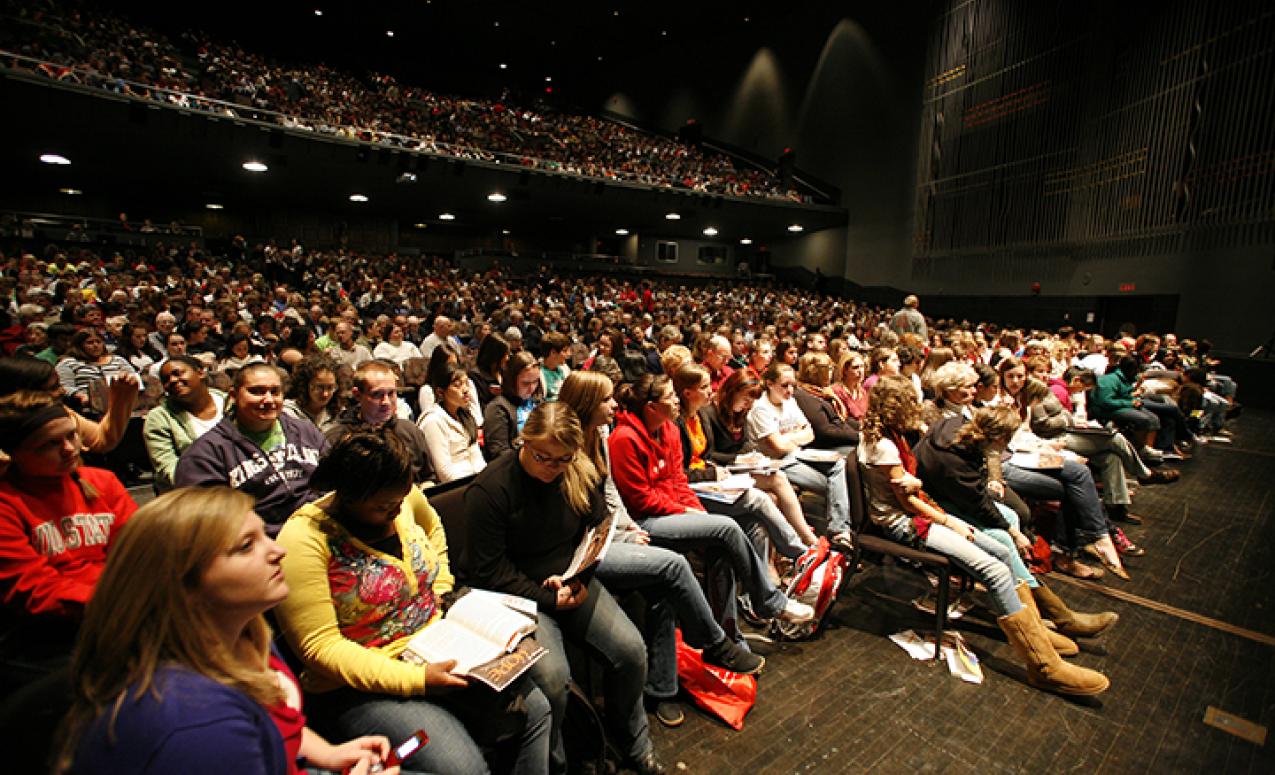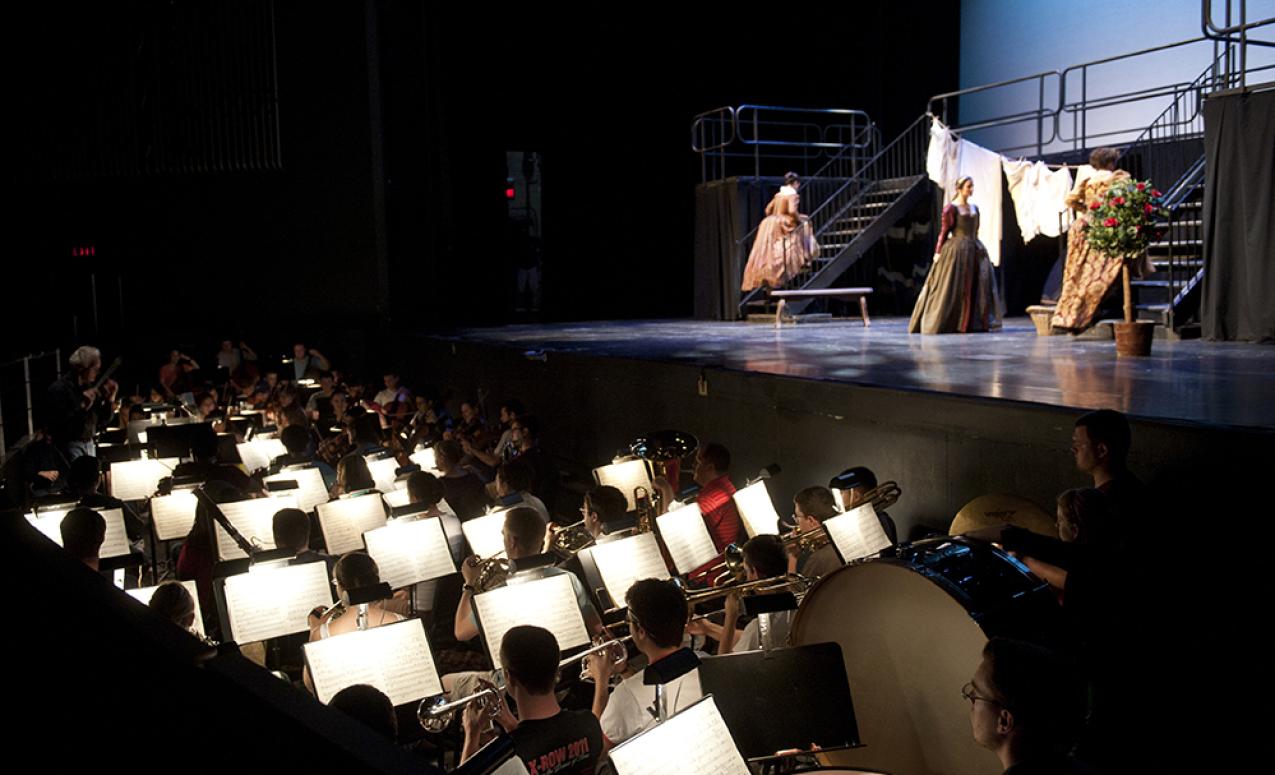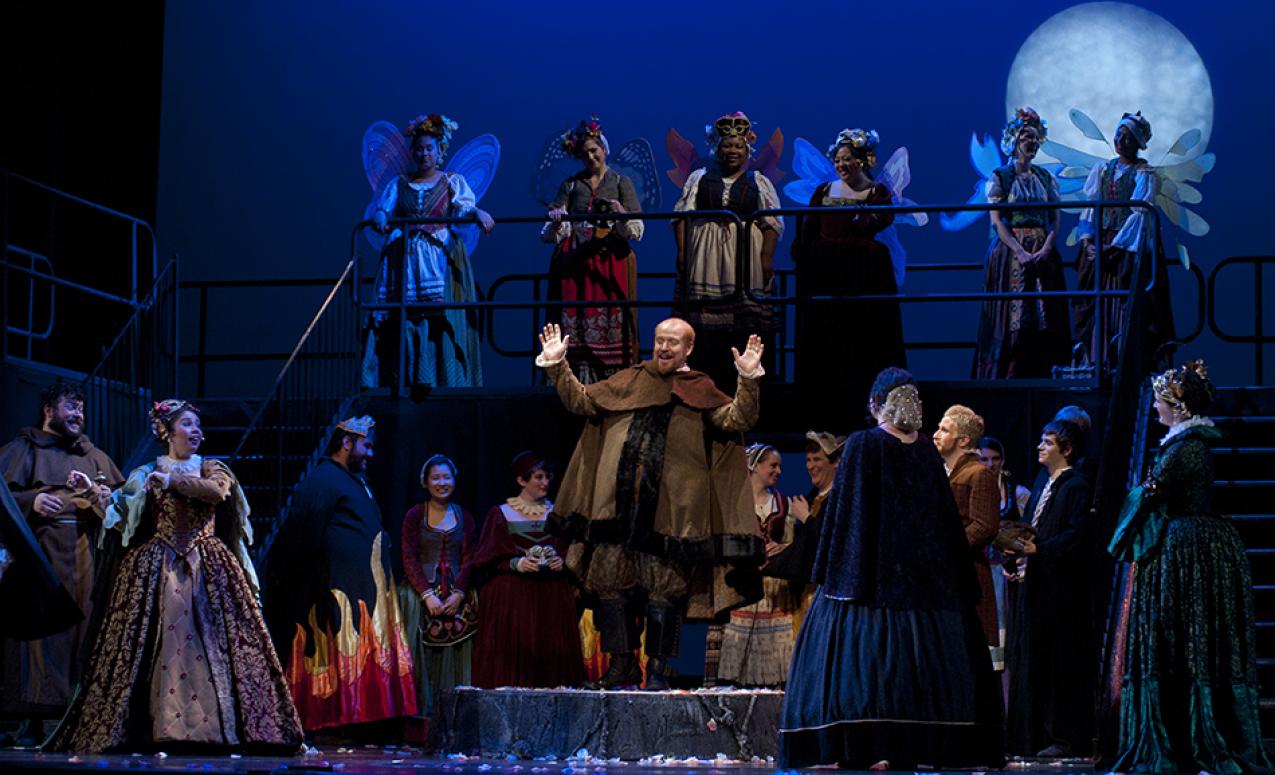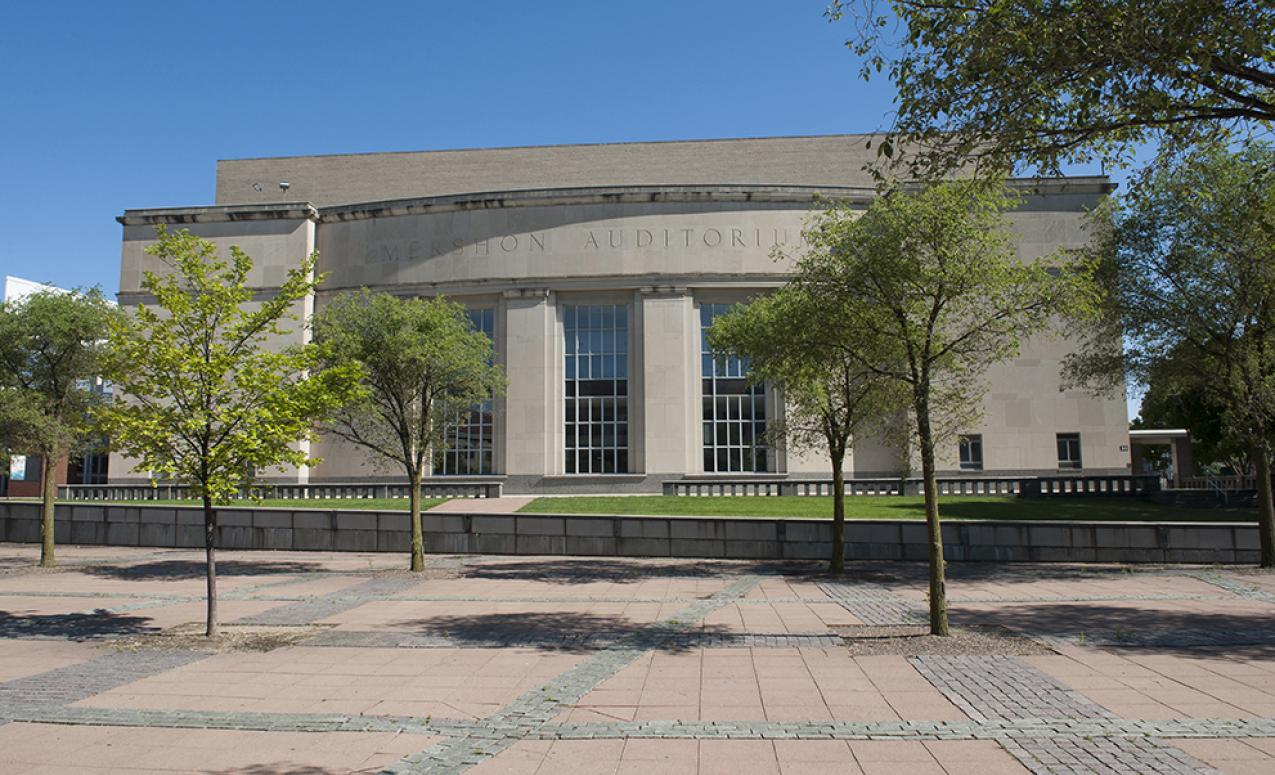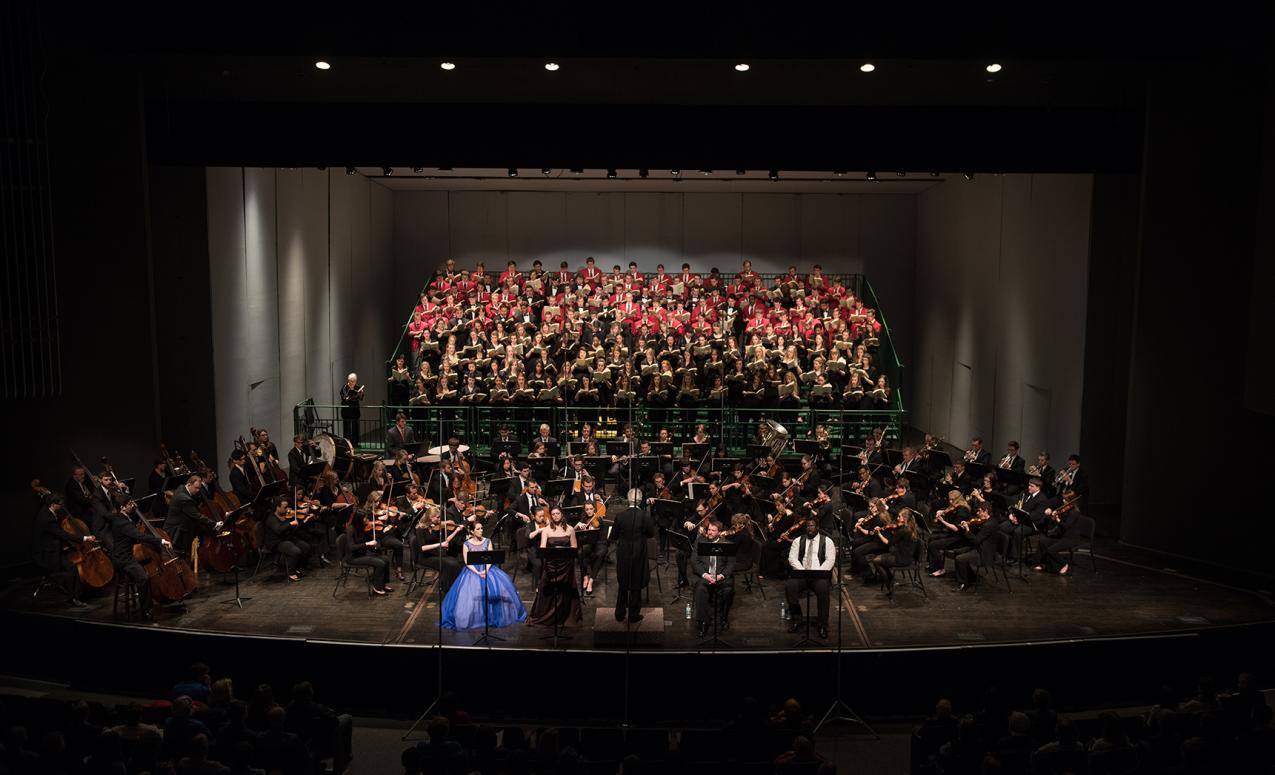 The Wexner Center for the Arts and Mershon Auditorium offer ideal and extremely flexible settings for many kinds of events and for groups from 10 to more than 2,000. Our unique facilities make your events memorable for all attendees. All facilities are supported by our technical services staff that can assist with audiovisual, multimedia, sound and lighting needs
Features
Mershon Auditorium
Multipurpose auditorium suitable for meetings and symposiums. Main and upper lobbies and stage areas suitable for receptions and parties.
Permanent seating for 2,477 persons, 900 on the main floor and 1,577 in the balcony
Wheelchair spaces for 30 persons and their companions on the main floor
An orchestra pit that accommodates 100 folding chairs
Conference, meeting and dinner set up for up to 300 persons
Film/Video Theater
Suitable for meetings and symposiums. (No food or drink permitted in the theater.) 
Permanent seating for 298 persons. Wheelchair-accessible space available.
Projection equipment for video/digital, 16/35/70 mm film, 35mm slides
Equipped for foreign standard videotape playback
Performance Space
Suitable for meetings; breakfast, luncheon or dinner events; and reception. Flexible and unusual space with balcony and main floor.
Breakfast, lunch and dinner set up for 250 persons
Reception set up for up to 350 persons
You also have the option to provide gallery exhibition access to your guests.
Services
Full event planning and coordination support, ticket office, production and security.
Dining and catering
The Wexner Center for the Arts coordinates with a variety of caterers for events held in our spaces. View the full list of approved caterers. Heirloom Cafe is the operator of the Wexner Café.
Accommodates over 1,000 guests
Alcohol service permitted
Indoor event facility
Auditorium
Nearby parking
Wi-fi
Contact information for venue
Wexner Center for the Arts and Mershon Auditorium
1871 N High St.
Columbus, OH 43201
Contact: Megan Chalfant, Events Manager
Phone: 614-292-6500
Email: mchalfant@wexarts.org