One of the most recognizable landmarks in all of college athletics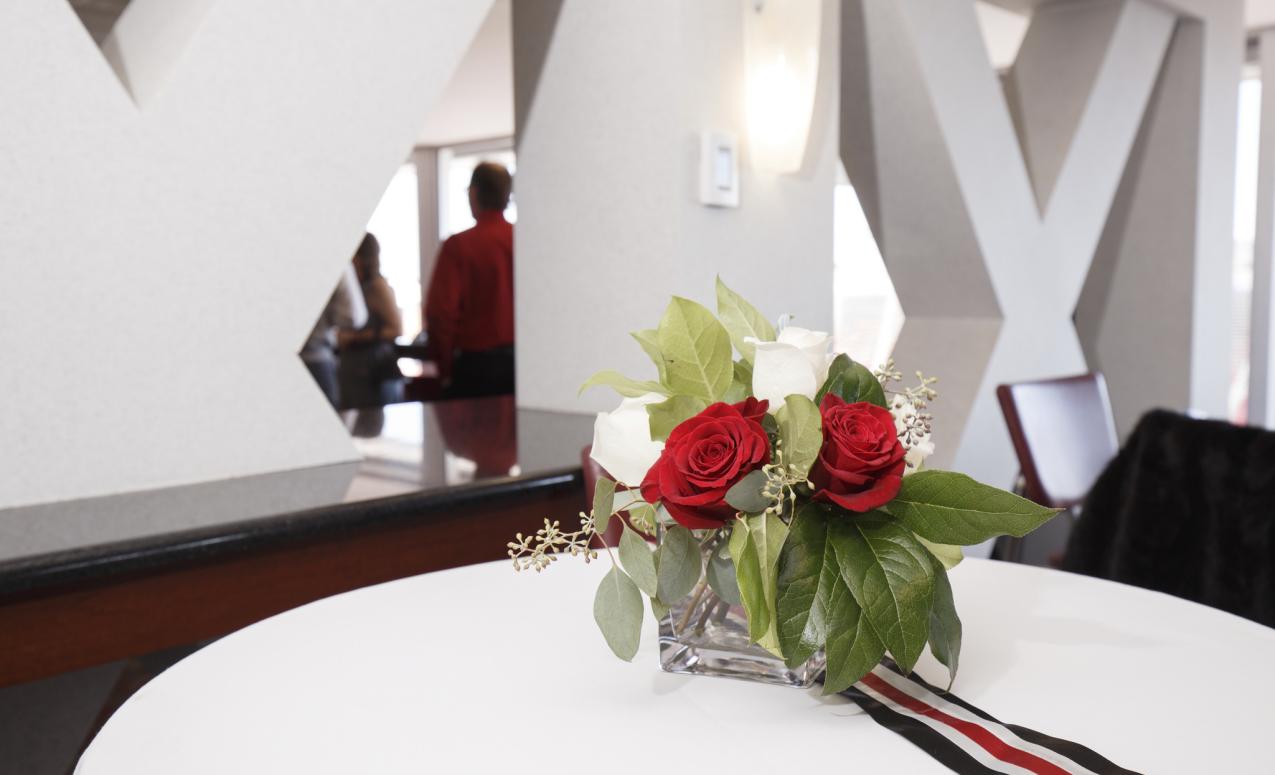 The University Suite prepared for a wedding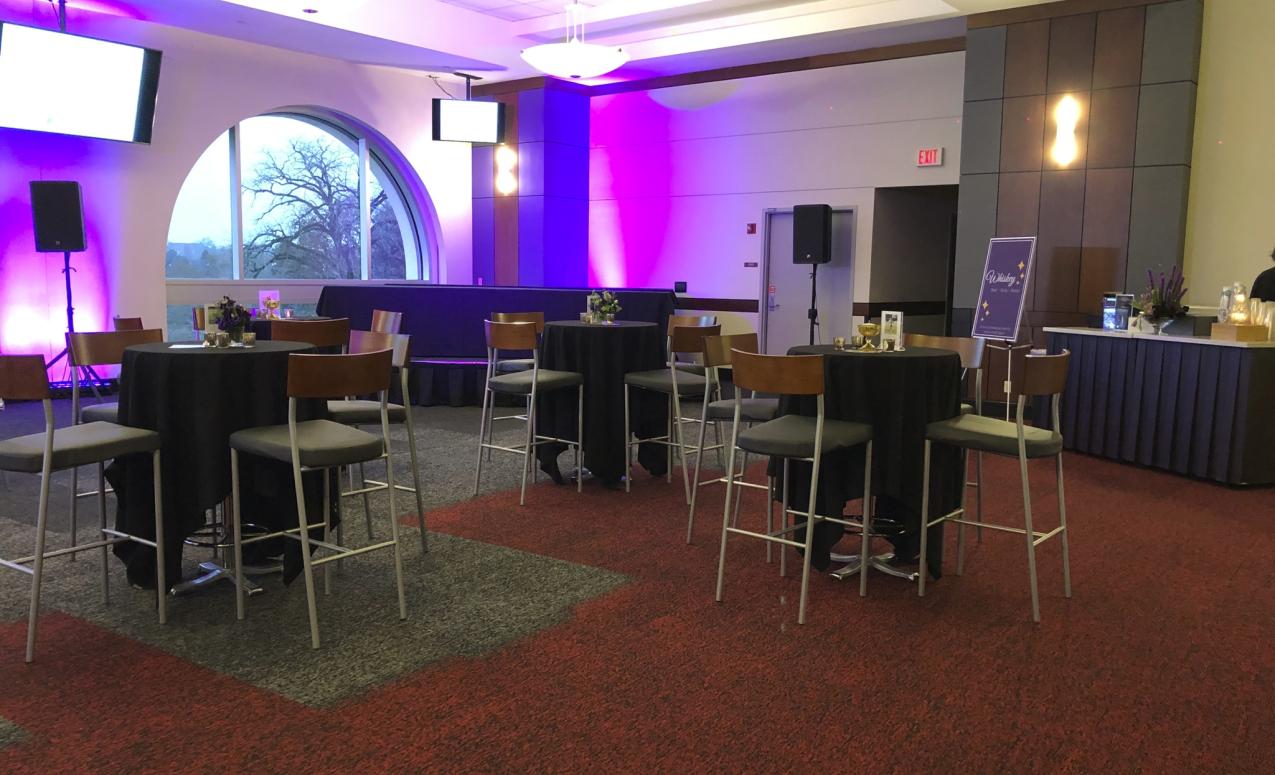 A Huntington Club reception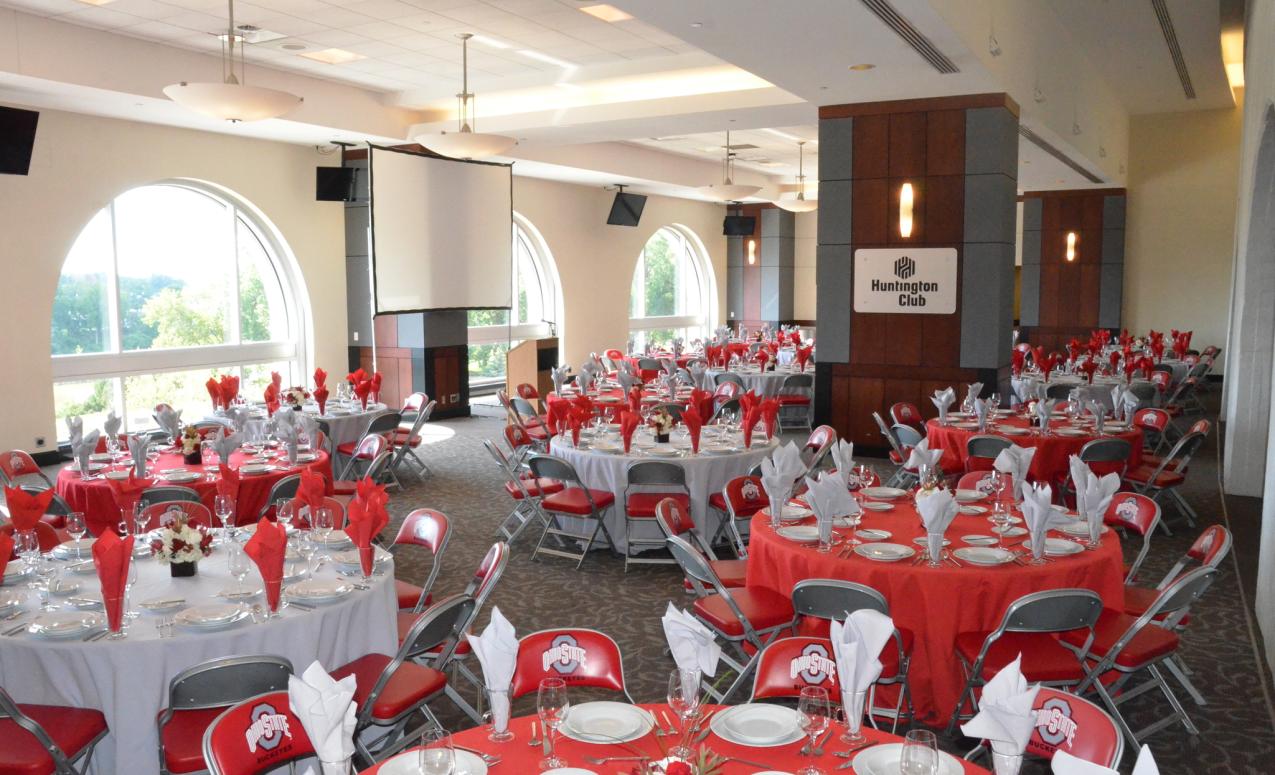 A Huntington Club banquet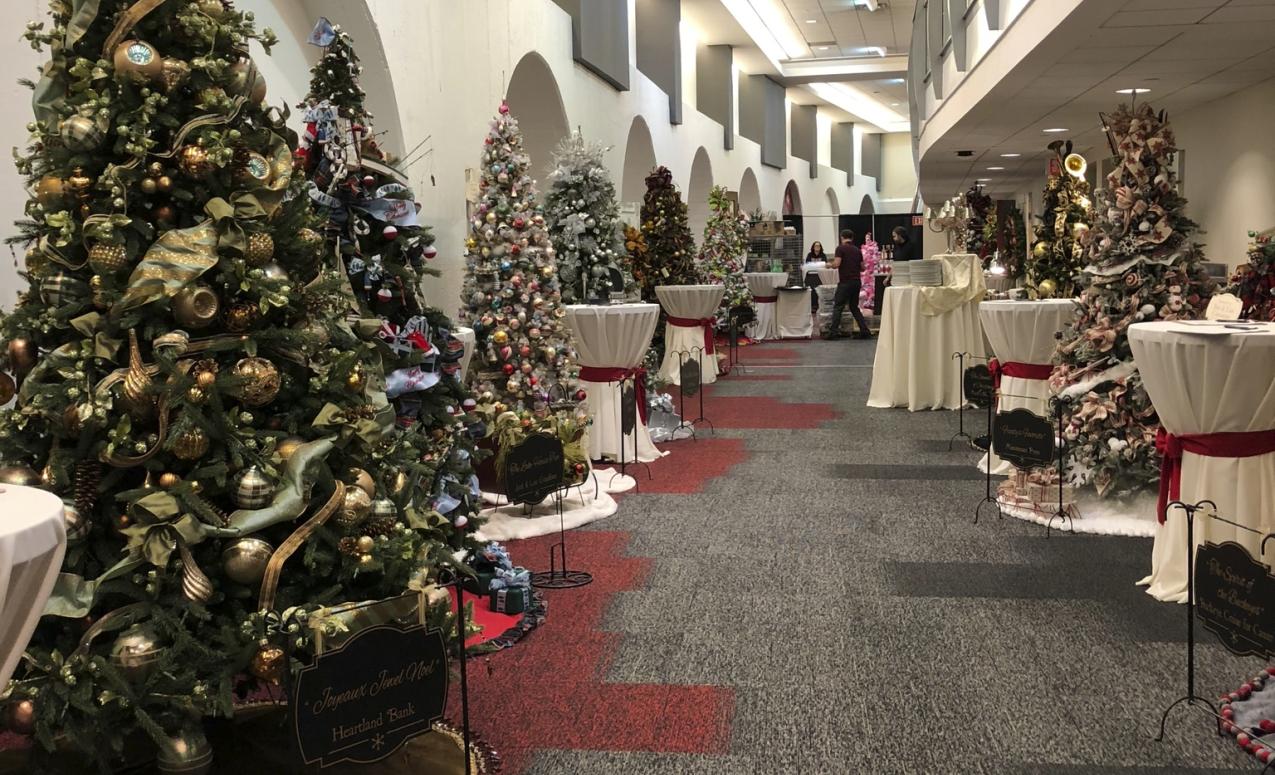 The Huntington Club hallway - at Christmas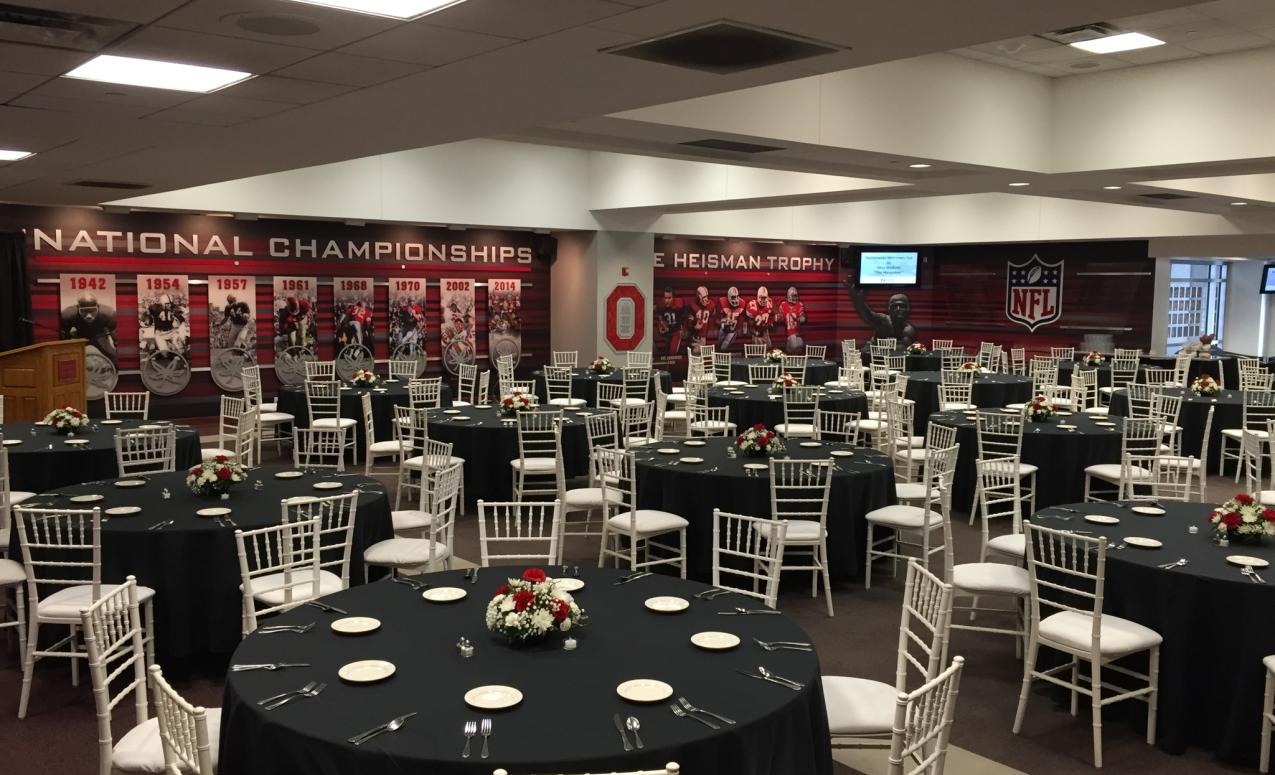 The Recruit Room
Nestled snugly on the banks of the Olentangy River, stately Ohio Stadium is one of the most recognizable landmarks in all of college athletics. Attending games in Ohio Stadium has become a Saturday afternoon ritual for Ohio State fans, flocking to the parking lots to enjoy the gala atmosphere and pageantry that surrounds each and every game. Thanks to recent major remodeling efforts, you can host your corporate meeting, wedding ceremony and reception, or expo event in one of the upscale rooms in historic Ohio Stadium, which includes spaces with views overlooking one of the most historic playing surfaces in all of athletics.
Features
Huntington Club Rooms
Each Club Room has varying capacities including: 220 for a sit-down dinner (180 guests with a dance floor), 300 guests for a cocktail reception, 250 guests in a theater-style seating arrangement, 150 classroom style (tables and chairs).
For a Trade Show/Expo/Career Fair, each club room can accommodate up to 30 tables, with an additional 15 tables in the adjoining hallway of Club Room Two.
Northwest Club Room (Coming Fall 2019!)
More detailed rental information will be available beginning in August 2019.
Recruit Room (Southeast corner of the stadium, near gate 30)
Unique to the Recruit Room is the décor, featuring the infamous "helmet" chairs, and graphics of Ohio State Football highlights and achievements adorn the walls.
The Recruit Room can accommodate up to 128 guests at round tables of eight (60 inch round tables), 150-200 guests for a cocktail reception, up to 100 guests in theatre-style seating (chairs only), and approximately 100 guests in classroom style (tables/chairs).
University Suite (Located on the West side of the stadium just one level below the Press Box)
The University Suite is currently the only event space with an interior view of the stadium's field. Stadium lights will be turned on for evening events
The University Suite can accommodate up to 60 guests at round tables of 10 for a sit-down dinner, (72 inch round tables), 175 guests for a cocktail reception, 40 guests in a theatre-style set up, and approximately 30 guests in a classroom-style layout.
Services
What We (Can) Provide
Tables and chairs (chair covers not included), LCD Projector/Screen, Podium/Microphone (wired, wireless and/or lapel), Portable PA System, Dance Floor, Redcoat Event Staffing (Guest Attendants who will greet guests upon arrival, operate elevators, etc.), and Parking (parking arrangements are dependent on the date/time of the event).
Stadium Tours
We can accommodate stadium tours during the event for an additional $1.00 per person fee. The event tours typically last 30 minutes and go to the Press Box and Field-level; however, the tours can last up to 90 minutes and visit other tour locations.
Dining and catering
Ohio State Athletics is please to have Levy Restaurants as our exclusive in-house caterer. Please contact Levy Restaurants for catering arrangements at OSUcatering@levyrestaurants.com or by phone at 614-688-4660. Catering is not included in the facility rental fee.
Accommodates over 1,000 guests
Alcohol service permitted
Indoor event facility
Reception area
On-site parking
Wi-fi
Contact information for venue