Fun, challenging and affordable recreation experiences.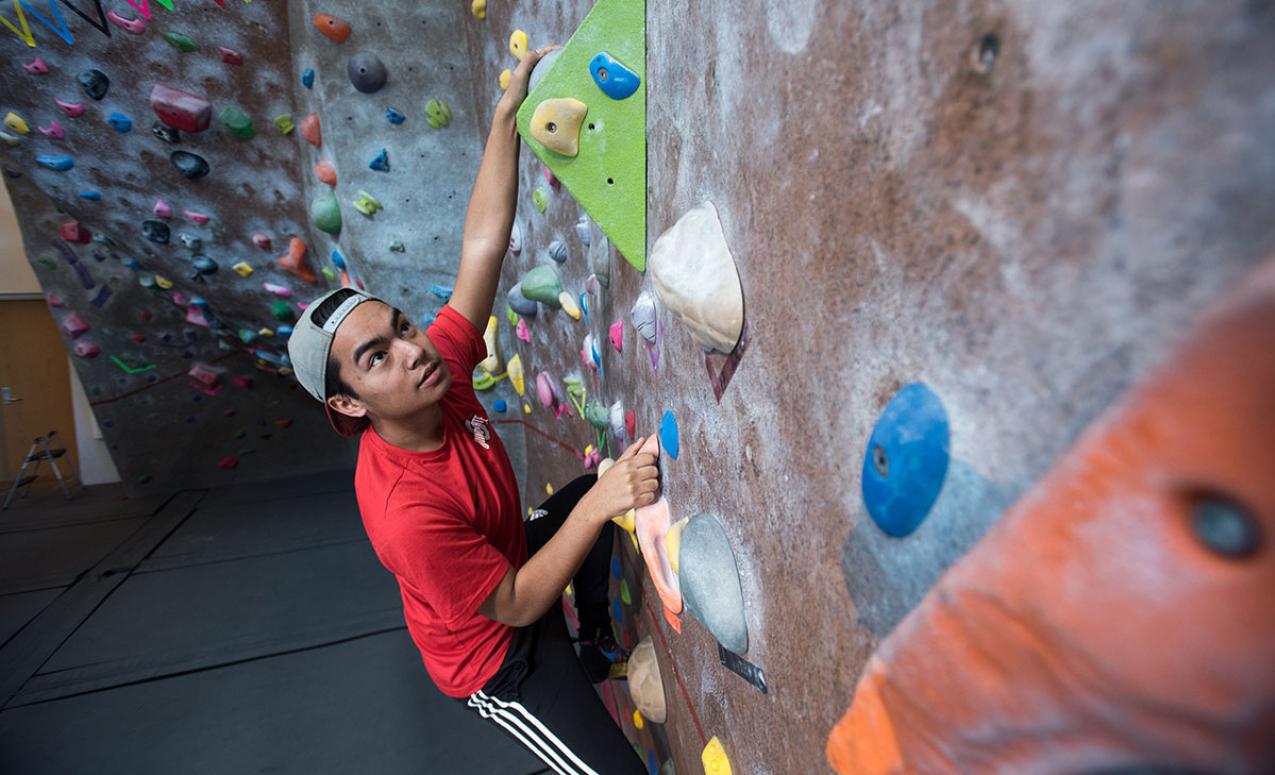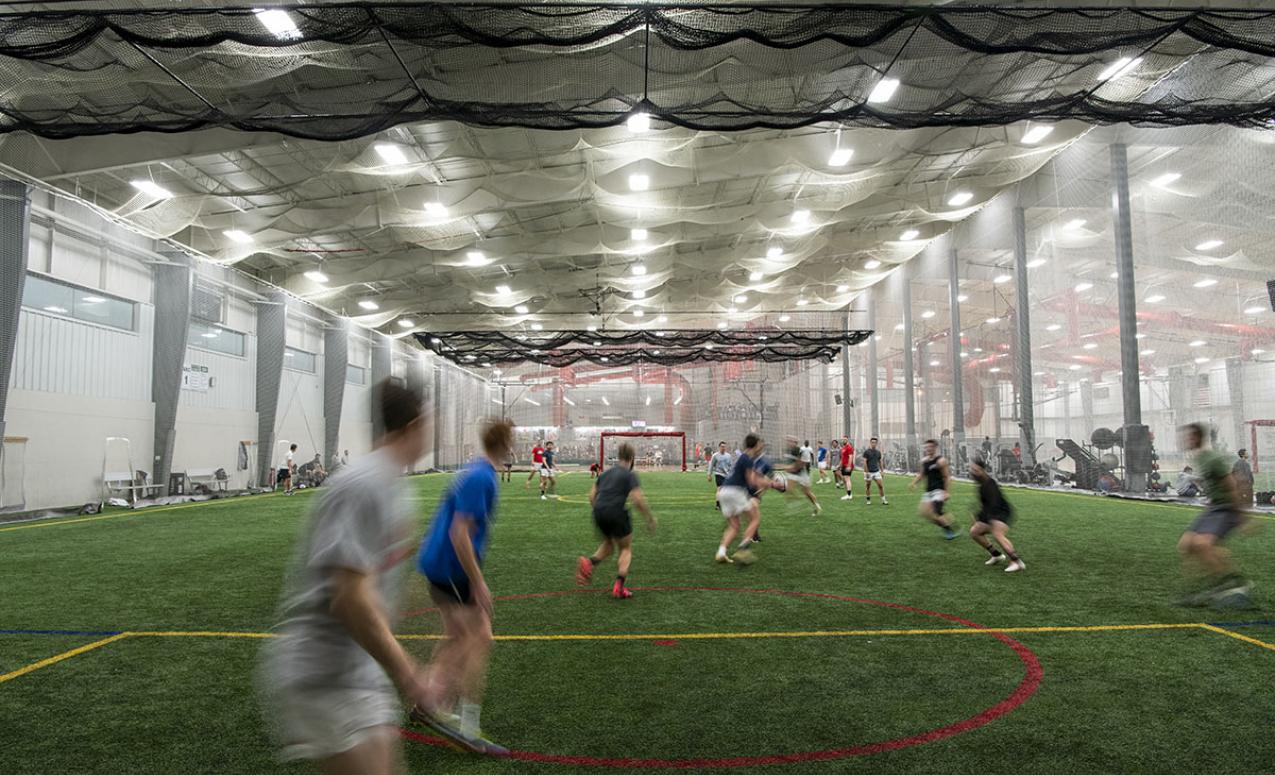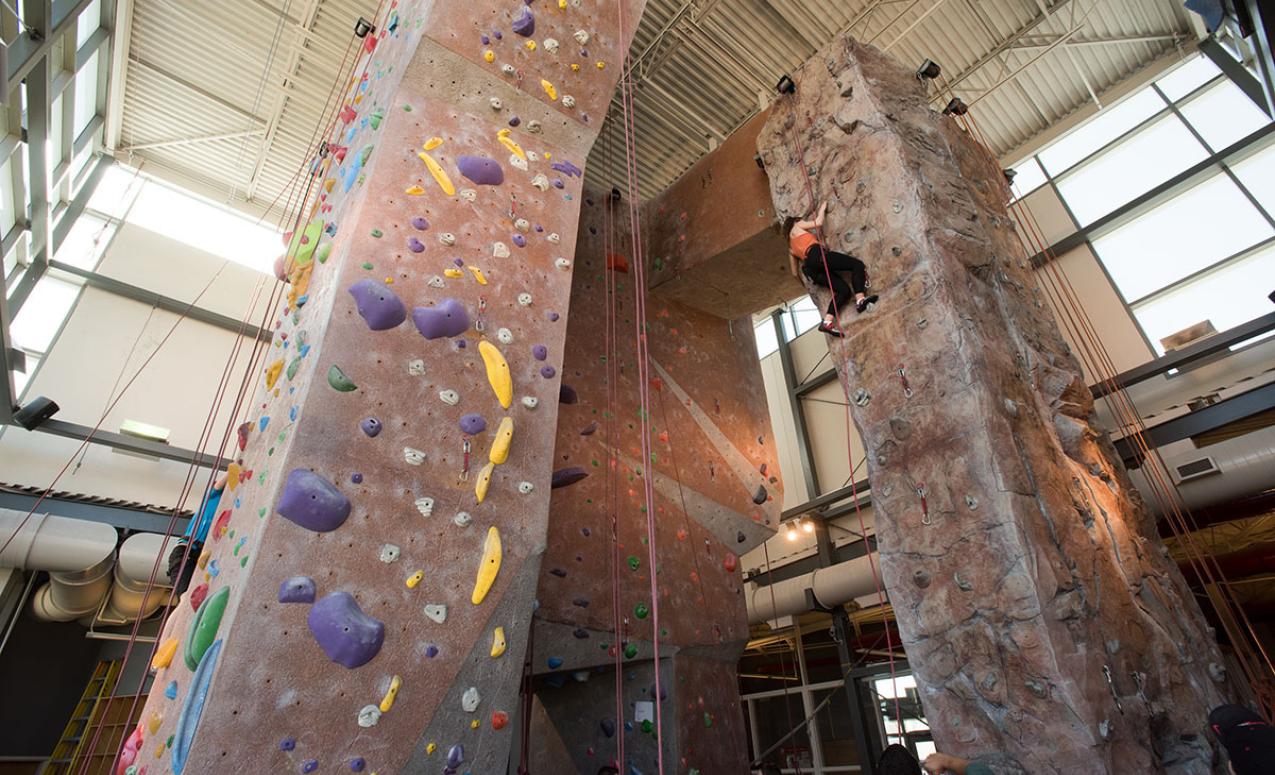 The Adventure Recreation Center (ARC) was developed to offer fitness enthusiasts a recreational environment that provides physically challenging workouts, equipment rental, and adventure trip planning assistance. In addition to the latest fitness equipment, the ARC is home to the Outdoor Adventure Center (OAC), offering fun, challenging and affordable wilderness-based experiences, and the Tom W. Davis Climbing Center, featuring 4,000 square feet of indoor rock climbing space. Conveniently located on West Campus with convenient parking (paid), this facility is perfect for team-building activities, athletic competitions, and meetings.
Features
Customized team-building activities, including facilitation services
Conference room with room for 20 and A/V components
More than 4,000 square feet of rock-climbing surface, including 25 lead routes, overhangs, cracks and a bouldering cave
Two indoor turf fields (182' x 85') with team benches, capable of hosting soccer, lacrosse, rugby, cricket, flag football, field hockey, ultimate disc, and more
Four hardwood basketball courts (70' x 48') with team benches and scoreboards, three of which can be configured for volleyball
Four batting cages (12' x 70')
Locker rooms with private showers and day lockers
Services
The ARC staff is committed to providing fun, challenging and affordable experience for all clients and will customize activities to suit the needs of individual groups. Services include athletic equipment rental, walk, draw curtains around athletic areas, locker rooms, event support staff and storage spaces.
Dining and catering
Individual guests can purchase energy snacks in the on-site supply store and groups can enjoy fully catered meals. Any type of menu can be created—from the adventurous to the simple.
Accommodates up to 50 guests
Wi-fi
Contact information for venue