Flexible meeting space for a broad range of activities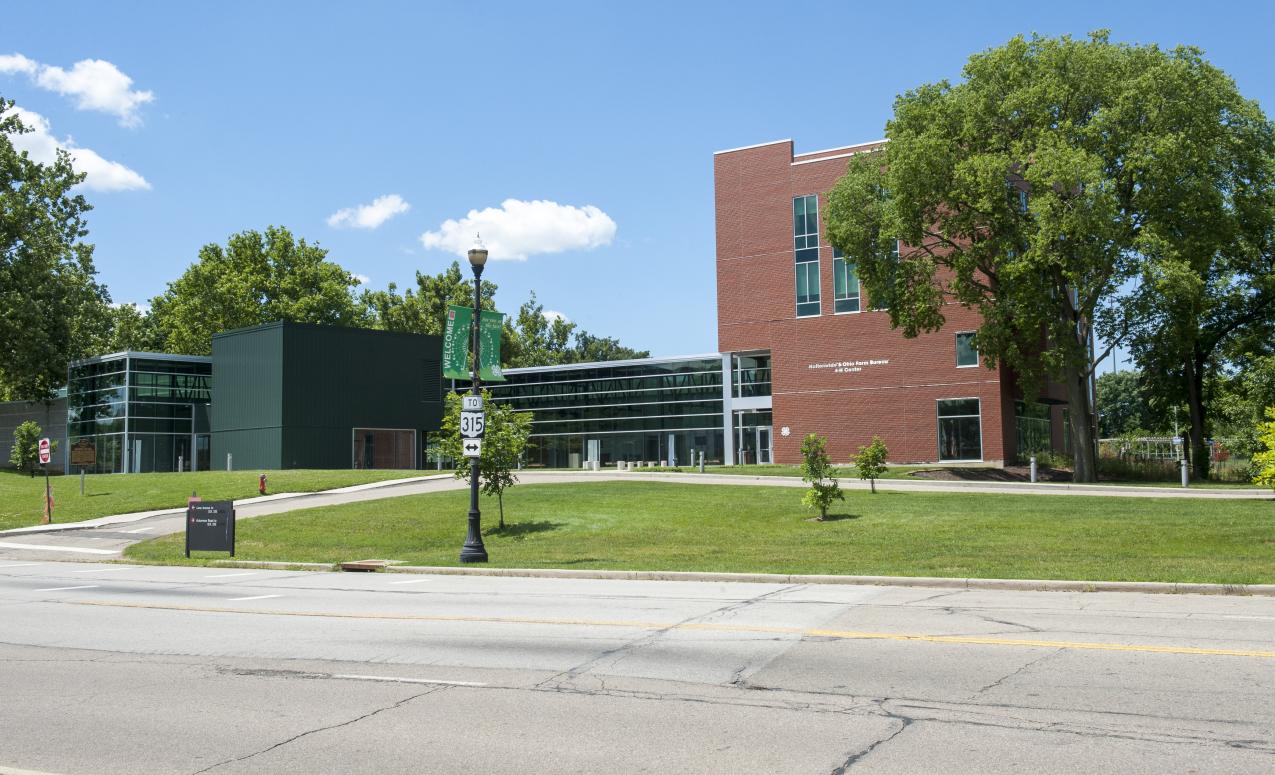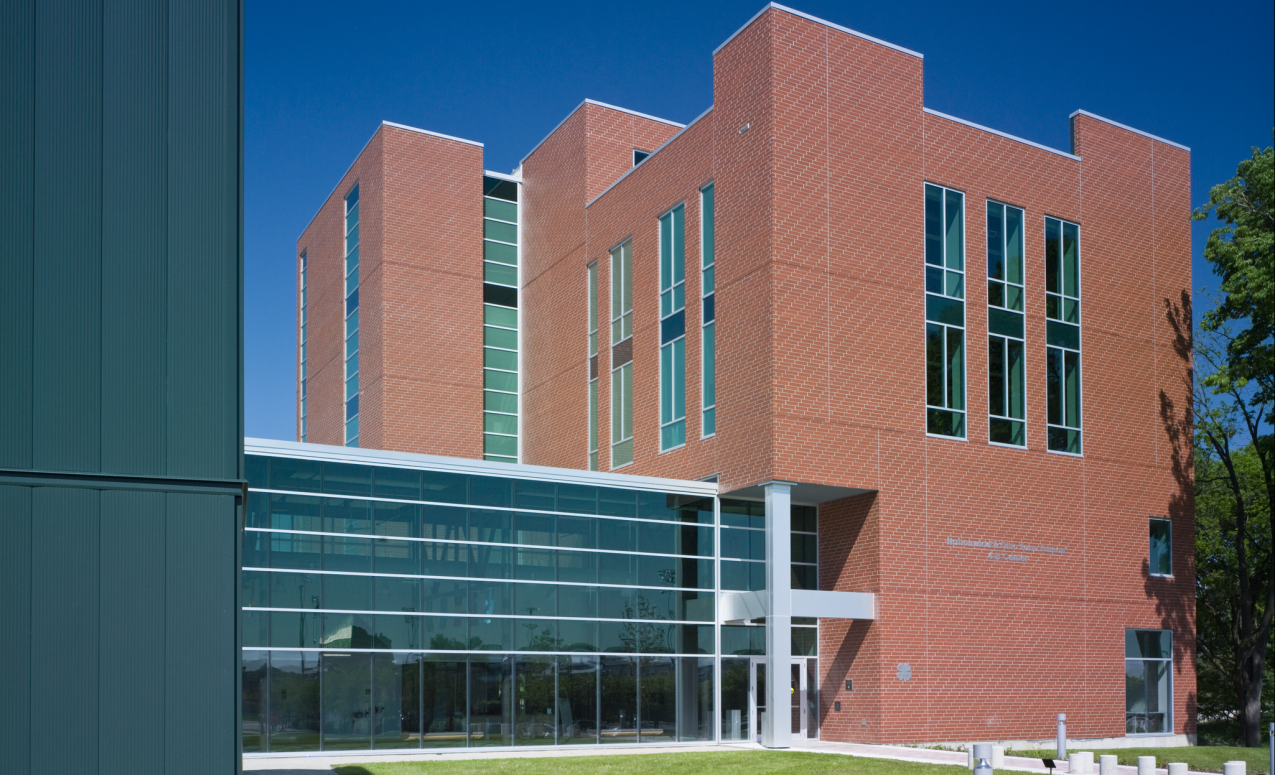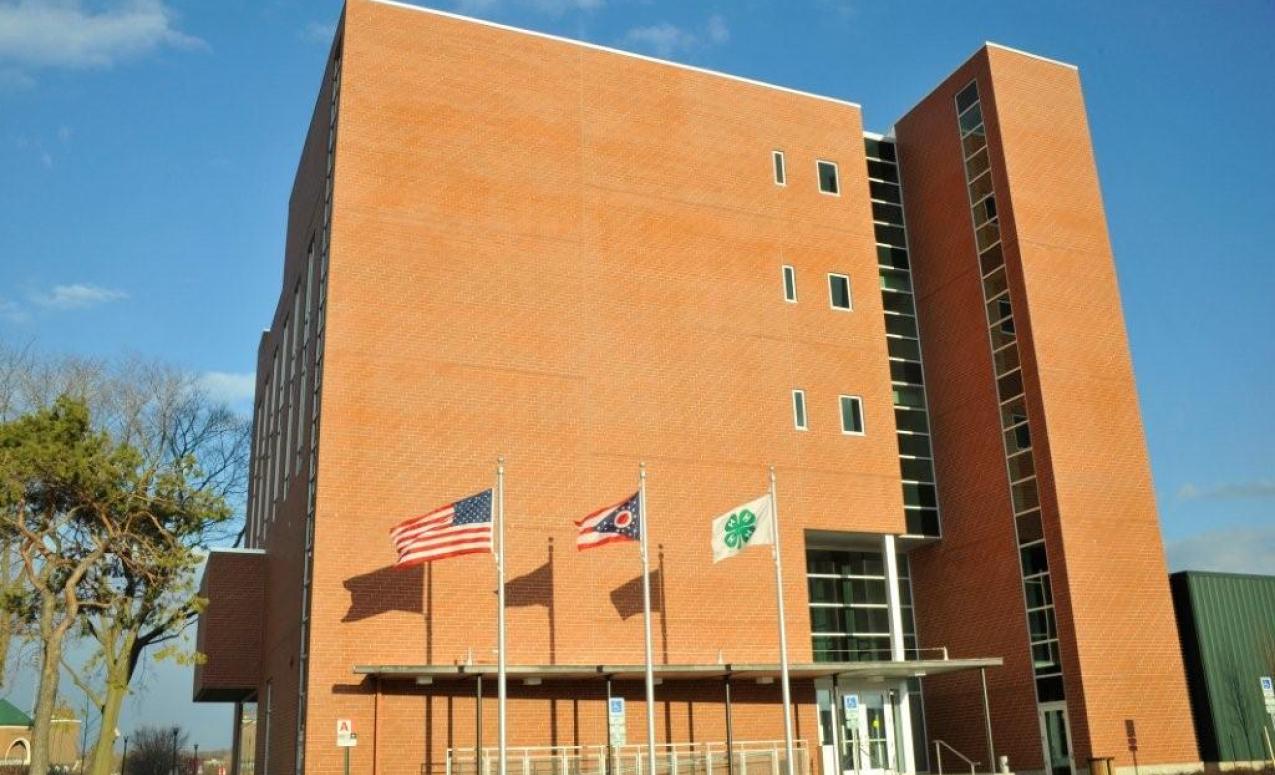 The Nationwide and Ohio Farm Bureau 4-H Center is a new, state-of-the-art "green" building located at the gateway to The Ohio State University at Lane Avenue and State Route 315. This unique and flexible meeting room space hosts a broad range of activities, allowing thousands of Ohio youth, 4-H volunteers, community organizations, Ohio State partners and national associations to enjoy 4-H programming, classes and volunteer opportunities at this beautiful facility.
Features
Nearly 12,000 square feet of conference and classroom facilities
Flexible multi-purpose meeting space
Banquet seating for 275 people in the auditorium
Complimentary, convenient and ample parking in surrounding parking lots
Wi-Fi available
Leadership in Energy and Environmental Design (LEED) certification and sustainability initiatives
Ceiling mounted projectors with drop-down screens
Free adjacent parking
Services
The Nationwide and Ohio Farm Bureau 4-H Center is equipped with all the necessary event equipment including tables, chairs, catering kitchen, and limited audio/visual capabilities.
Dining and catering
Clients of the 4-H Center must choose from a list of our preferred caterers. Contact the caterer of choice directly to arrange all food and beverage services. A 15 percent catering site fee will be added to all food and beverage by the caterer and paid directly back to the 4-H Center.
Accommodates up to 200 guests
Alcohol service permitted
Indoor event facility
Conference room
Meeting room
On-site parking
Wi-fi
Nationwide and Ohio State Farm Bureau 4-H Center
2201 Fred Taylor Dr.
Columbus, OH 43210
Visit website
Phone: 614-247-6904
Fax: 614-292-5937